San Francisco Giants left fielder and former Sun Devil Barry Bonds is in the starting lineup tonight against the Washington Nationals. He's still one HR away from breaking the all-time home run record.
Stay with Pitchfork Nation as this former ASU star pursues the most prestigious record in sports.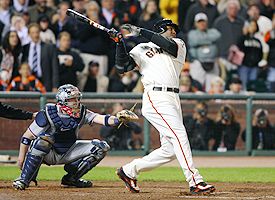 Look at that. Right when we start covering the chase, he hits it. Don't you wish ESPN could be this efficient? Back to football.